There is a supernatural power hidden in the beauty of a work of art that can make a heart in the desert bloom again.
© Ulrike E Sticher
I grew up in a family where I learned to be as amazed by the little things on the side of the road as by the size of a mountain that stretches high above the valley into the sky. And so, throughout my days, my eyes find natural and synthetic treasures that I simply have to collect: a branch, a rusty screw, a small figurine. They tell stories and new stories in new contexts into which I insert them.
In my art work and as an artist, I place myself in the abstract-expressive area. I paint in secret and live on small and large stages. My works are either preceded by a well-thought-out process or they arise from the moment and begin experimentally and intuitively. However, my artistic work, my projects and processes cannot be limited to the canvas. I like to paint abstract spaces and at the same time I love using installations and objects in real space.
The content of my works is usually an examination of life and humanity, whether in private or social contexts; and sometimes just "just for fun". I see my works of art as a bearer of hope and encouragement, even when it comes to critical and questioning topics. I am a visionary and as such I want my art to help making the world a better place to live and live together.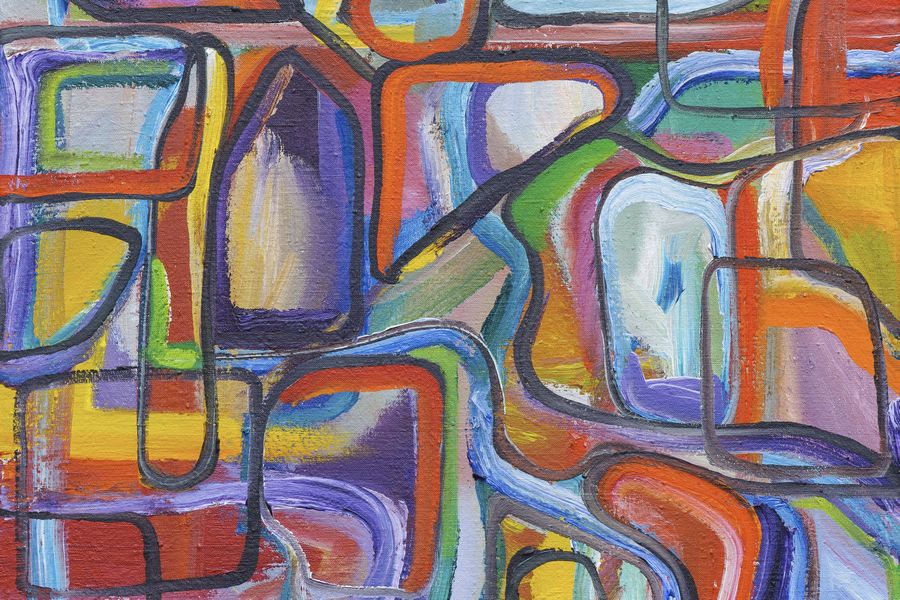 Painting
In my paintings, color and line form a space within spaces. They are like stories that emerge on the canvas and are just waiting to be told by the viewer. I love painting, the contact with the canvas and the experimentation of creating and exploiting materials. I always feel like I'm at the beginning of learning and implementing and trying things out. For me, the canvas is the image carrier, both its front and its back. The color and the brushwork are elementary means for me to express what's on my heart and mind. The process of painting is for me a communicative encounter of color and form with my being and my creator.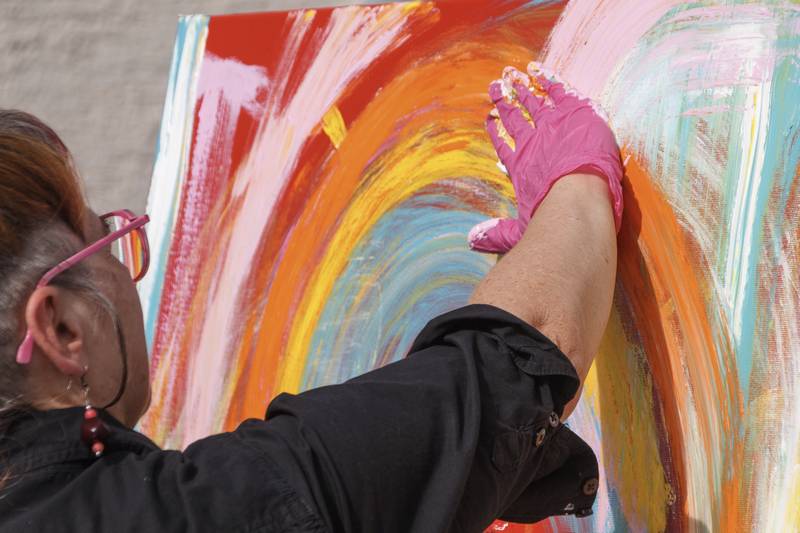 Live Painting
For me, live painting is a powerful, beautiful and challenging act of creation. I usually paint directly on the canvas with both hands or with natural sponges. Sometimes I start with a dance of two brushes. For me, live painting is always an instantaneous event that I have not rehearsed beforehand. I prepare for it by choosing the color palette, painting tools and underpainting. Regardless of whether I paint with a musician, a band or alone in front of an audience, I give myself completely to this moment of happening. While painting, the audience is directly involved in the creation of the painting. The whole of humanity follows the movement, the color, the music and becomes a part of it. There lies a secret through the power of which the audience can be picked up and touched deep in their heart, mind, soul and body.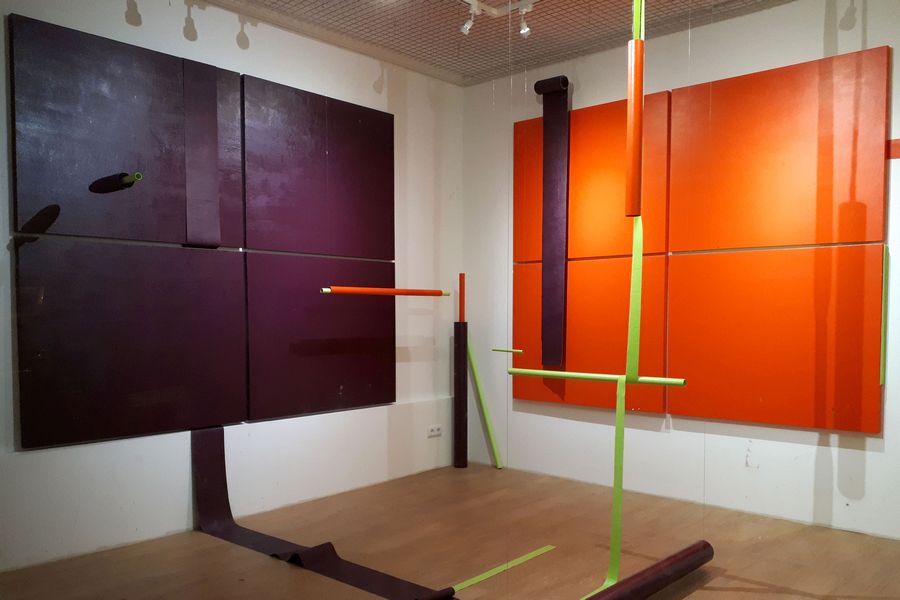 Installation
To orchestrate a room with works of art has a very special charm to me. An empty room carries meaningful statements in itself. And even if I find an empty or almost empty room exciting, such a space literally invites me to give and try out new answers to what is possible or what has not yet been seen.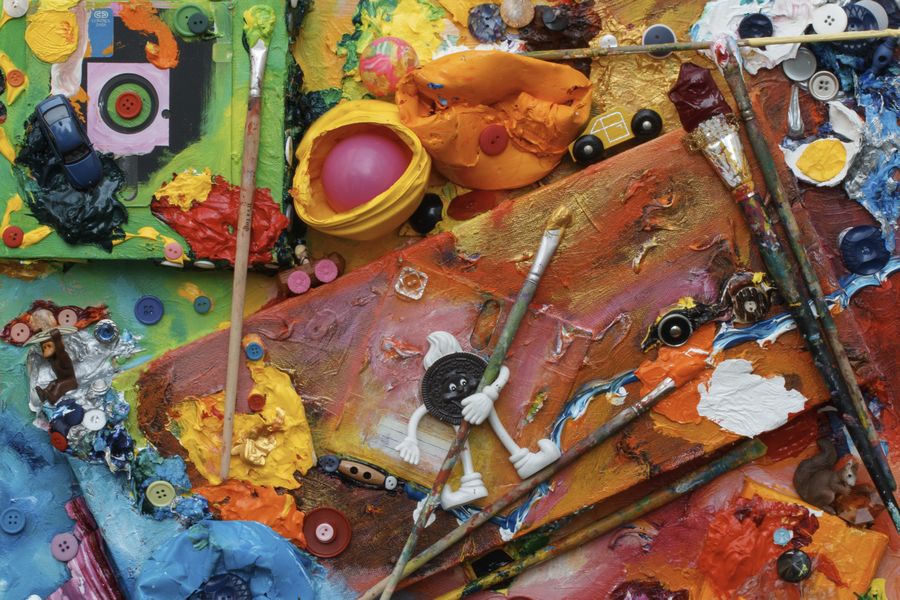 Assemblage
It is the joy of the materials, the natural as well as the synthetic, the arc of tension that they create in a picture, the expressiveness that they themselves carry, that appeals to me to let them merge into a picture and a statement, either alone or together.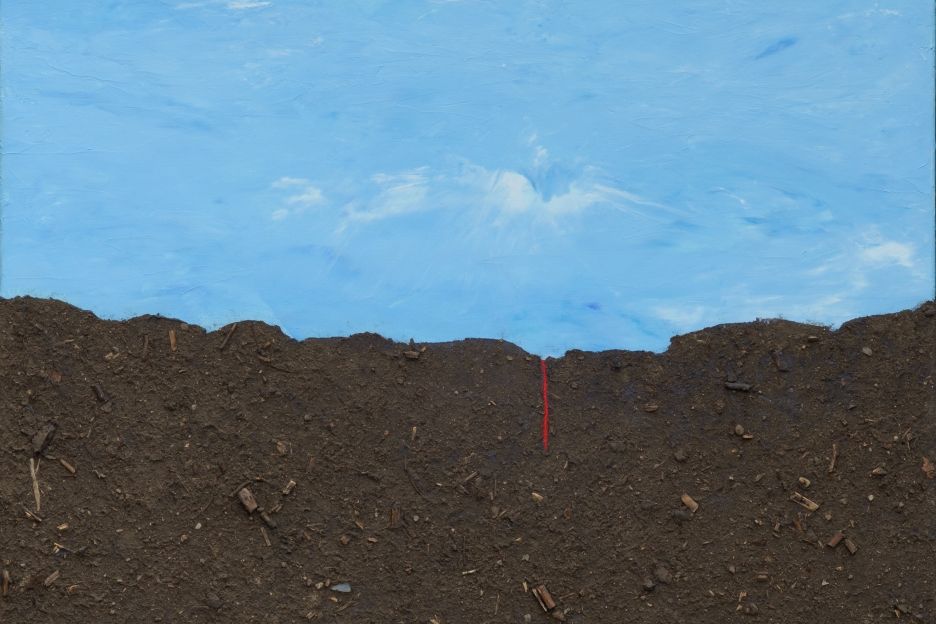 Mixed Media
For me, mixed media means, to paint with much more than "just" colors. I use natural materials such as soil, sand and eggshell. They either form the underpainting on which I apply the color or, when viewed from an expanded perspective, become their own color in the picture. All three materials interest me in their texture and appearance.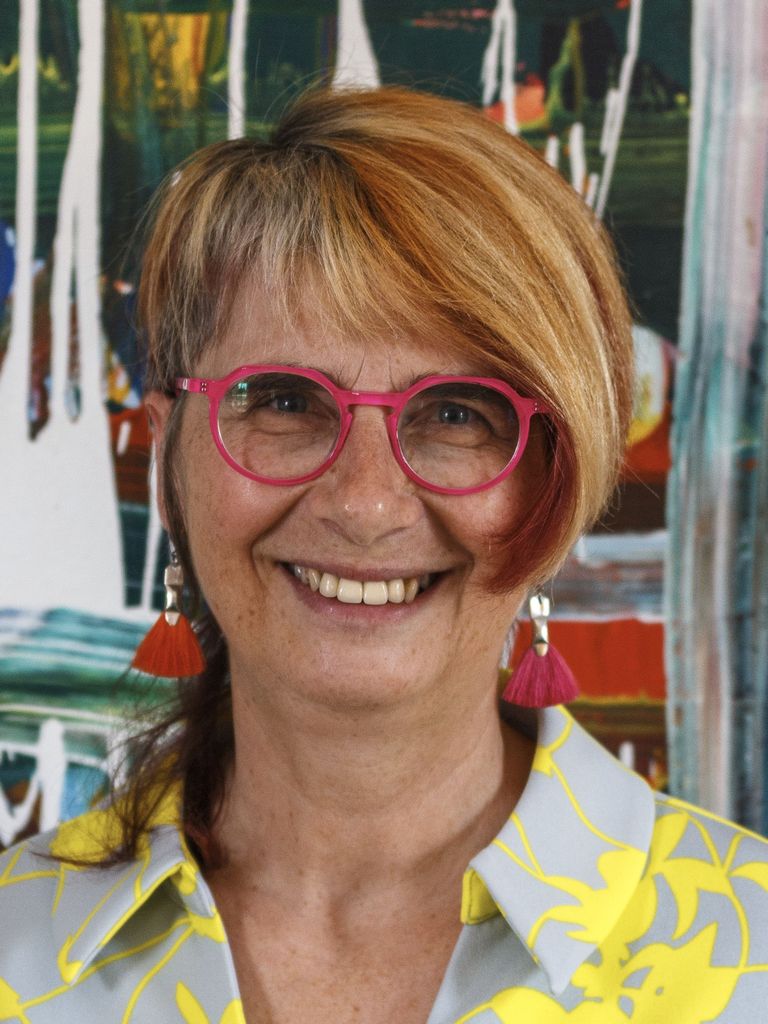 Ulrike E Sticher
Visual Artist, Gallery Owner, Curator